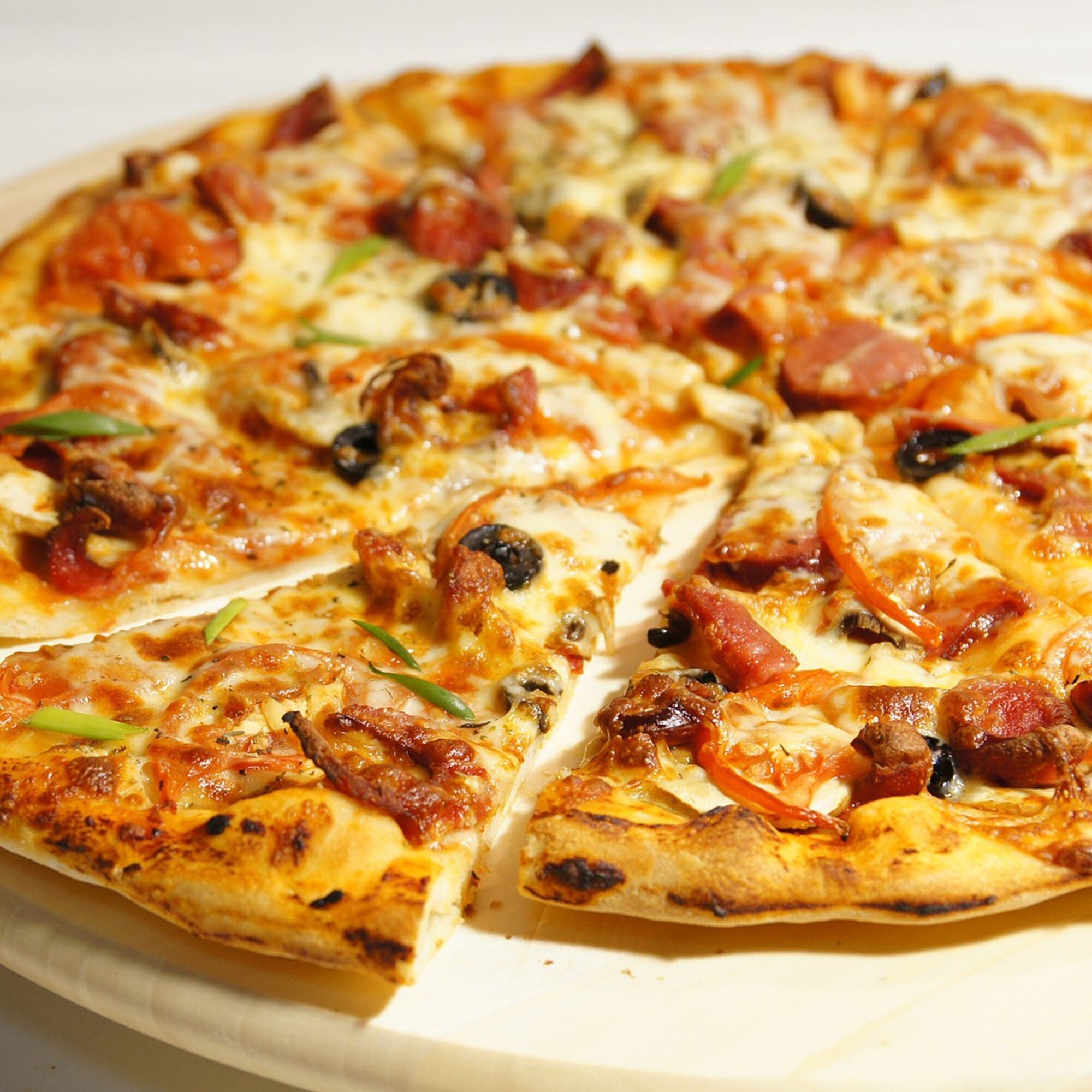 Ceramic Pizza Stone
Free Shipping 
Bayou Classic® Ceramic Pizza Stone is the perfect grill accessory for making pizza, bread, tortillas, biscuits, pies, cobblers, and more.
The ceramic stone maintains a constant even temperature, duplicating the effect of a brick-lined pizza oven. The porous surface absorbs moisture from the dough, resulting in a deliciously crisp pizza crust.
The more the pizza stone is used, the more it enhances the flavor of foods. 
Features and Benefits:
16-in Ceramic Pizza Stone
Ceramic stone duplicates results of a brick-lined pizza oven
Heats evenly for crisp crusts
Maintains even temperature for superior baking
Bake pizza, bread, tortillas, biscuits, pies, cobbler, and more
Bayou Classic® Item Number 500-590