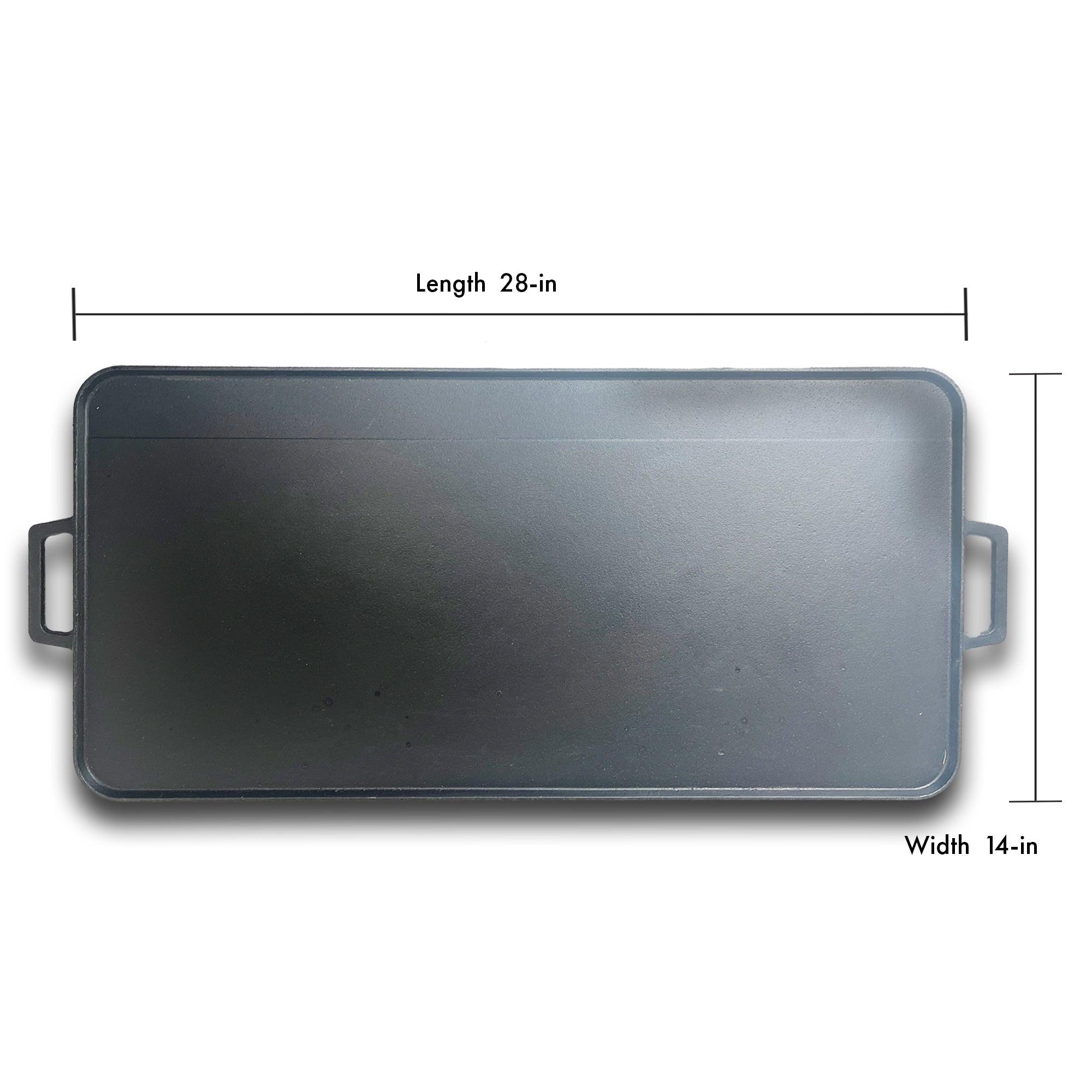 28-in Cast Iron Reversible Rectangular Griddle
Free Shipping 
Bayou Classic® 28-in Reversible Griddle features an expansive flat surface and ribbed grilling surface.
The flat side cooks a large batch breakfast, burgers, and grilled sandwiches.  On the grill side, elevated ribs achieve enticing sear marks while sealing in natural juices of steak, chicken, pork chops, and vegetables.
Compliment with Bayou Classic Dual and Triple Burner Cookers.  Perfect for backyards, camps, tailgating, scouting, festivals, church socials, and company cookouts.  Whatever the occasion, cooking with Bayou Cast Iron enhances the flavor of your outdoor adventure.
Features and Benefits:
28-in Length x 14-in Width

Flat side for large batch breakfast, burgers, and grilled sandwiches

Ribbed Steak Grill side for steak, chicken, pork chops, and vegetables

Superb heat distribution and retention

28-in griddle length permits simultaneous cooking and warming on the same surface

Seasoned to ease cleaning and prevent rust

For backyards, camps, tailgating, scouting, festivals, church socials, and company cookouts

Compliment with Bayou Classic Dual and Triple Burner Cookers

Bayou Classic® Item Number 7428
Cast Iron Manual: click here