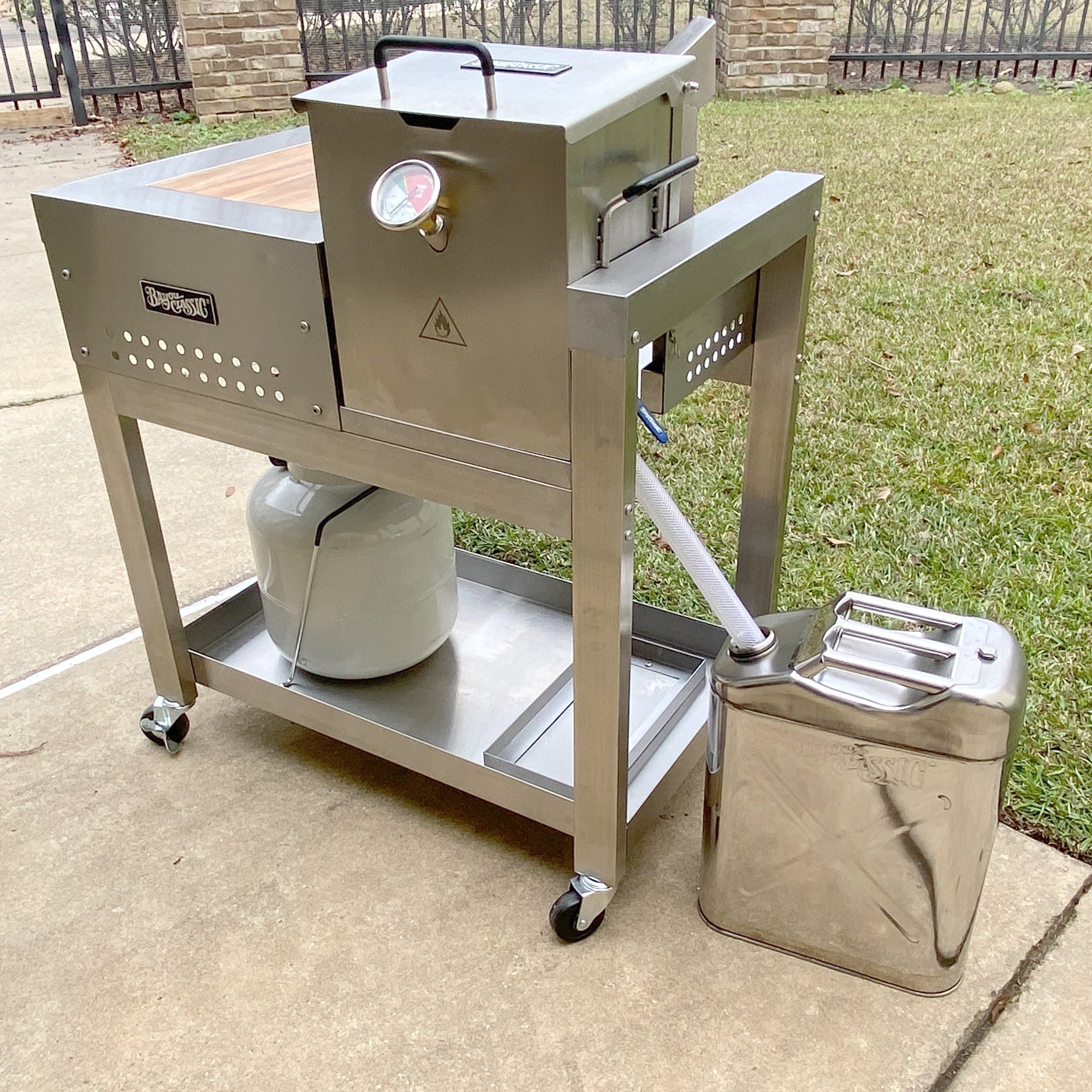 20-qt Stainless Cooking Oil Storage Can
Free Shipping
The Bayou Classic® storage can is a throwback to the original jerry cans strapped to the bumpers of 1960's military vehicles.

Now, this food grade 304 Stainless Steel Can will safely hold up to four gallons of cooking oil. The vented vessel will store hot oil, without leaking, so that you can immediately clean-up after your party. It will also provide airtight storage until your next cook, making the oil last longer. And the best feature is how portable it is.
Features and Benefits:
Food Grade Stainless Steel
Seals for safe storage
Vented for easy pouring
Pour spout included
Bayou Classic® Item Number 700-620
CAUTION: Always use proper safety measures when working with hot oil. Hot oil can cause severe burns.